On Fourth of July, the five day
Occupy National Gathering
event closed with the
Independence Day March
. The march came to an abrupt end when the
Philadelphia Police
barricaded the area around
LOVE Park
due to a shooting in the area. There was a large police presence as evidenced by the photos below. Kevin Gosztola wrote up the night's progress in his blog,
The Dissenter
.
I first read the story of last weekend's
Anaheim Police overreaction
, on Kevin's blog. Here's the same story in
The Los Angeles Times
. According to a CBS2/KCAL9 reporter on the scene,
police offered to buy the cell phone videos
of a number of bystanders. The
police do not like cameras
! Here's a related story about the
constitutionality of shooting photos or video of police officers
.
More
Occupy
photos.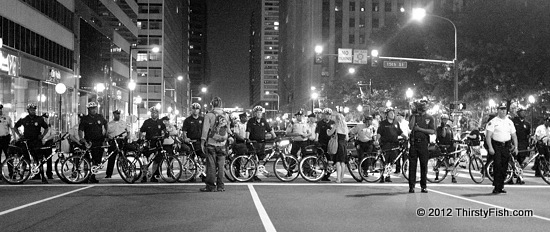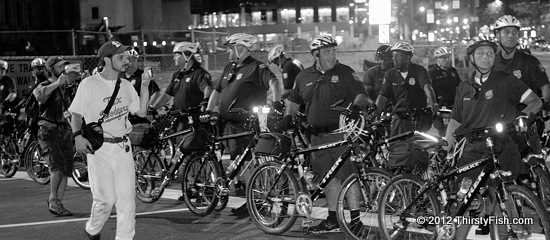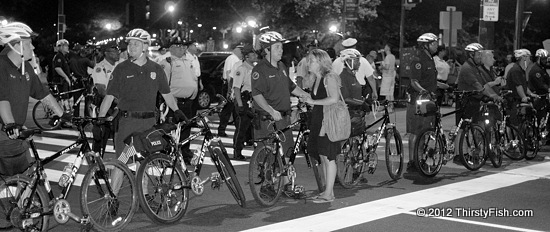 Song of the Day:
The Trooper
- Iron Maiden (1983)