The Sun Does Not Discriminate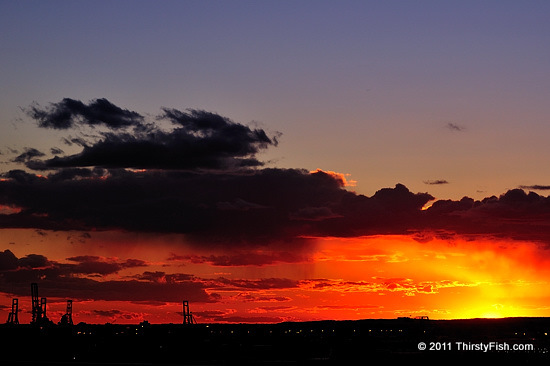 When I saw this "cloud sealed sunset", I imagined the places I wanted to be photographing it - An industrial section of Newark, New Jersey was not one of them!

Thankfully, the sun does not discriminate. The allure of a perfect sunset overwhelms even the most unpleasant landscape and transforms it into a contrasting beauty.